The below is something which I had oddly not owned until recently. It seemed that neither condition nor price hit the spot in equal measures for me to pull the trigger in the past. This time was no different, I was aware that this Diaclone blue Fairlady 280ZX wasn't completely unused, but the price part took over as this was nowhere near as expensive as had been recently, nor actually in the past 10 years or so. I took a shot.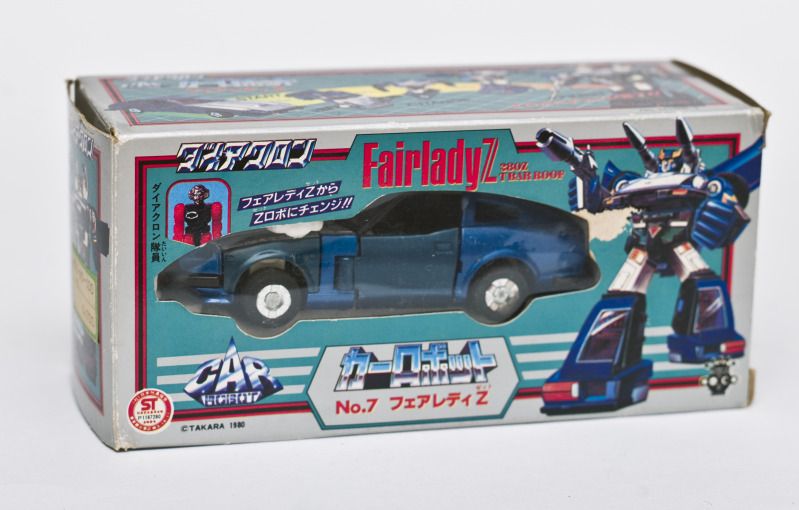 Ok, so it wasn't mint when it arrived, but I was nonetheless absolutely thrilled with the piece. box is good save for a small tear, and the styrofoam insert/contents are untouched.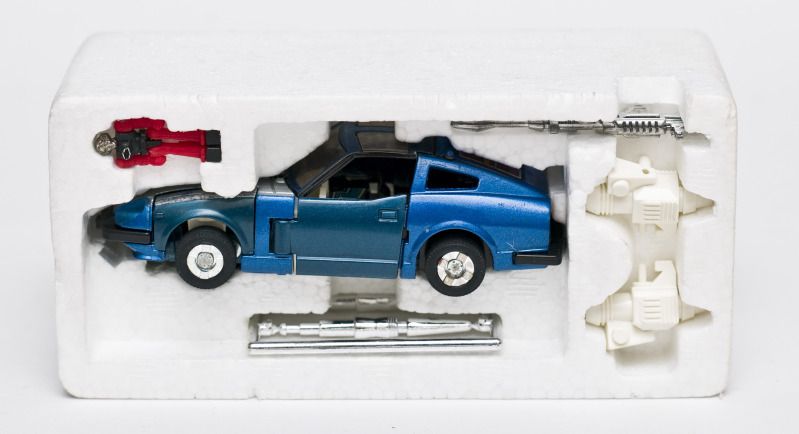 The toy itself, wile suffering from a little wear and tear, is simply stunning. Yes this is a toy of fable and indeed highly sought after, but those things aside - this is a reeeeaaaally beautiful toy. My only disappointment was that I hadn't made more of an effort to acquire one in previous years....oh and the placement of some stickers.
Decals Under the Influence.
In short - It's a real gem.