During the creation of the Transformers franchise, Takara would send existing Diaclone toys to Hasbro R&D for purposes both conceptual and marketing.
This is one such piece. This Diaclone Police Fairlady has thick mock-up Autobot stickers and many of the "Diaclone" words blotted out. This piece was used largely in the photography for the catalogs, box, box art, and various other publications.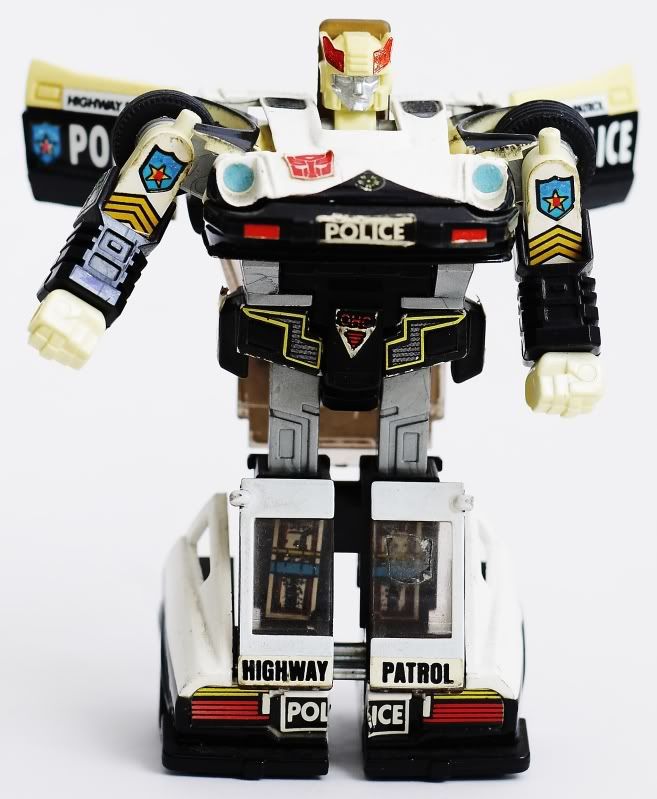 Truly one of the first, if not the first "Prowl" toys to have ever been made.