Although Robot points is primarily for Transformers-related artefacts, once in a while I'll include something a little bit different. Well, it is related I guess..anyway, here is a very cool hardcopy of the GoBot/Machinerobo "BadBoy".
You don't often see prototypes for Machinerobo/GoBots, let alone hardcopies. This example comes with the original box, used for, I presume, storage shipping and designation.
Production VS Prototype
There are a large amount of differences between this prototype and the production piece. Aside from the obvious paint and sticker applications; the head is completely different, there is a gun on the nose of the prototype in airplane mode, the armament is somewhat larger and (the coolest part) the chest-section bulks the toy out in robot mode and gives the whole appearance a decidedly better look. The legs, by design, also separate to give a more varied stance.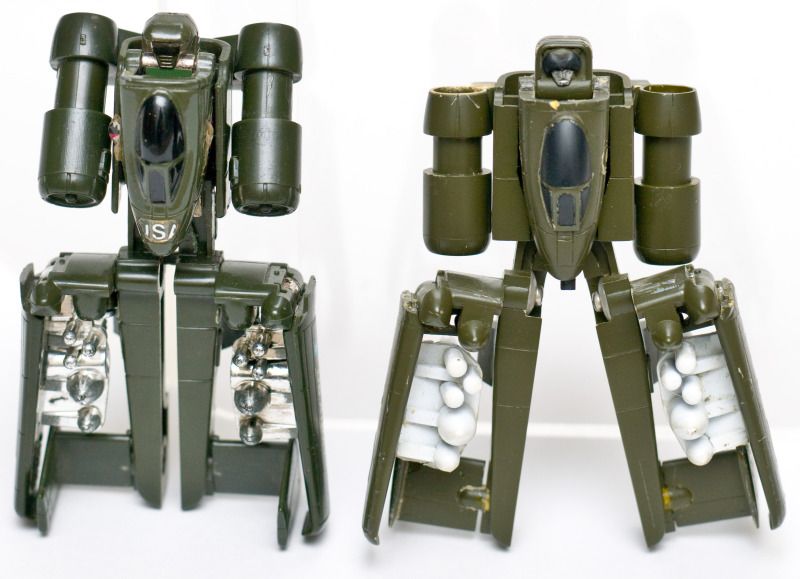 Robot Modes
It's an interesting piece that showcases how design changes throughout the creation process.